August 14, 2010
In the last twelve months David and I have driven from one side of the country to the other. Not only that, but we also hit both ends of Canada. Last fall we drove from Ithaca, NY to Prince Edward Island, Canada. Two weeks later we drove from Ithaca to Fargo, ND. This Summer we drove from Fargo to British Colombia, Canada. Here are a few more photos of our trip out west.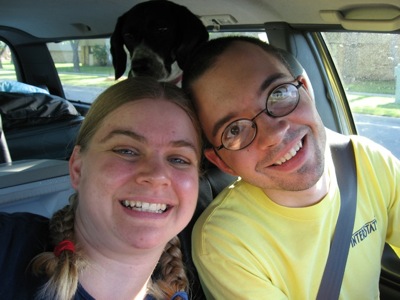 David and I took Bella with us. She was a great "grounder" for me to keep me exercising while we had her. She traveled rather well too.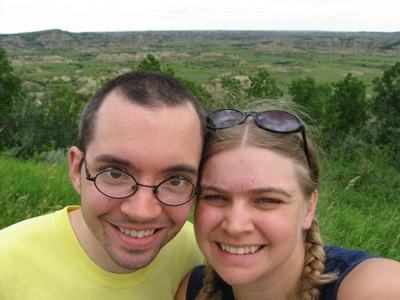 On a previous trip out to Montana last October, I saw the badlands of the Theodore Roosevelt National Park and was in awe. David and I stopped for a short visit.
On our way through Montana we stopped by Allison and Greg's and saw their house and garden and green house and town. Such Fun!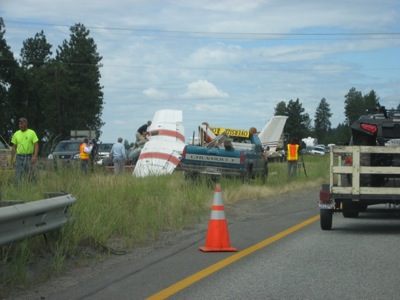 Beware of random planes.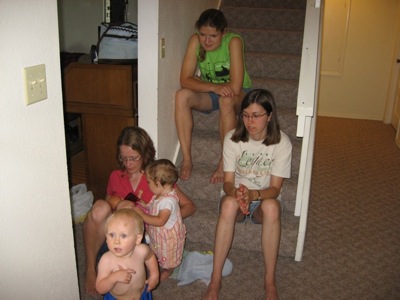 In Sunnyside, where David's brother lives, and where we spent almost a week helping him pack before his wedding, we had a great evening with his closest friends, who are also our friends. It was so much fun to catch up and see the kids!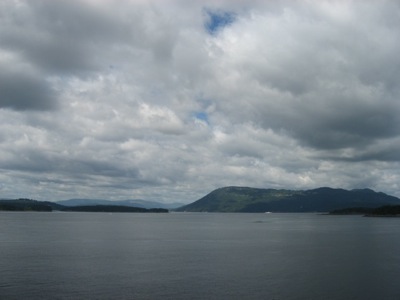 David and I took a trip with his parents to Vancouver Island for a night and two days. The ferry ride was beautiful!
Mom and I were really excited about seeing a few of the gardens in Victoria. This was a smaller one we visited first.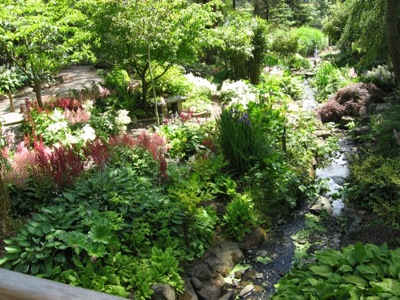 I loved the Japanese garden at this smaller garden. It was so green and peaceful. So much variety in the small space.
I think this was my favorite spot of the whole garden.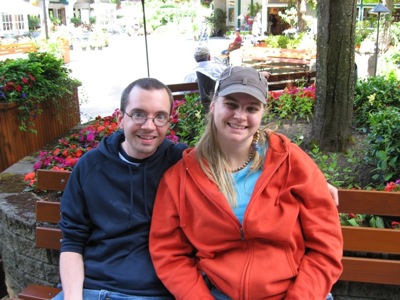 Then we went to the famous Buchart Gardens. It was amazing!
Mom and Dad walking through the rose garden.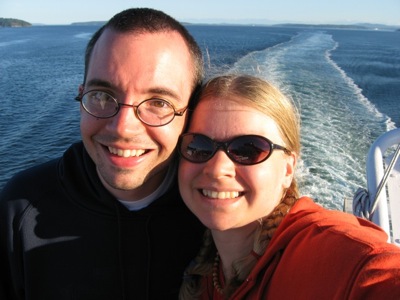 The trip back.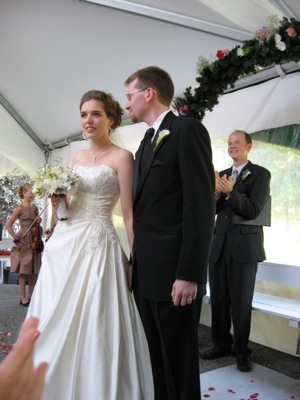 Of course there was the wedding part of the trip, you can see more photos in a previous post.
Don't we look great? :)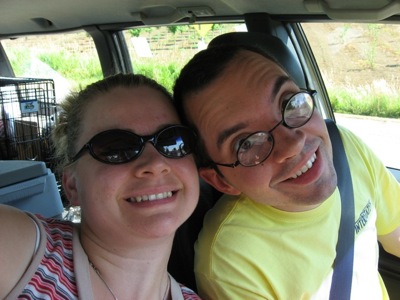 Here David and I were waiting at the border to go back to the states and pick up Bella. We left her at The Barking Barnyard Kennels in Yakima, WA, and she had a WONDERFUL time. I highly recommend them if you are in the area!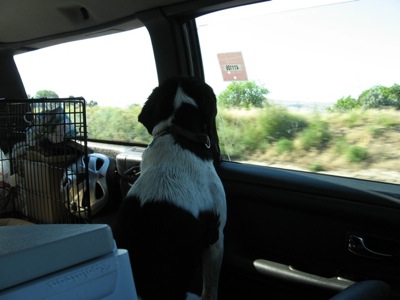 See, here she is. Still wet from the quick bath they gave her just before she left. The Kennels are in the desert after all, and she was dusty!
On the drive home we drove through some crazy weather.
It was wet and beautiful!
Comment • ~ permanent link ~ • Category: [News / Rita]