August 06, 2010
I was going to do a combine post of our 6th Anniversary weekend and my trip to New Brunswick for Grammie's birthday, because they were all part of the same large trip for me, but I have so many pictures to share that I'm splitting it into two. Today will be our anniversary and tomorrow will be my trip to NB.
David and I went to the Science Museum to see the Dead Sea Scrolls and the St. John's Bible. Since we had to buy tickets to the rest of museum too, we made use of them!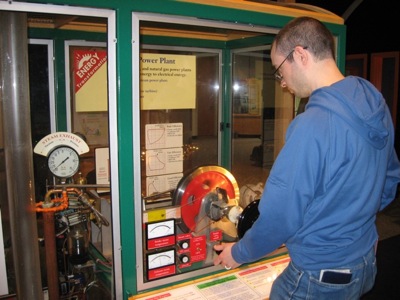 We took a walk by the river when we were tired of the Museum.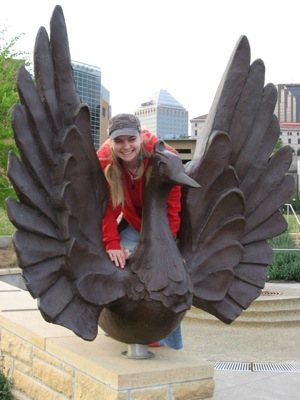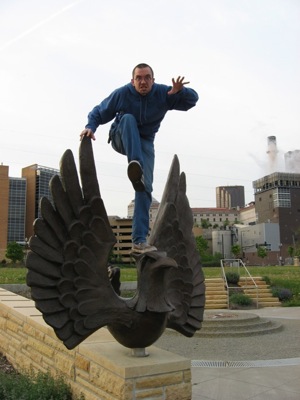 Random bird sculptures on the River Walk.
We took a special trip to see a collection of hand carved spoons on display in the Landmark Center. Mine didn't make it as part of the display, but I loved seeing so many spoons from other carvers I have found online! It was great!
I don't usually put up photos if I don't like myself in them, but I really like David's smile that it won out.
We spent the weekend with Russel and Jenna, it was Great! You guys are Great!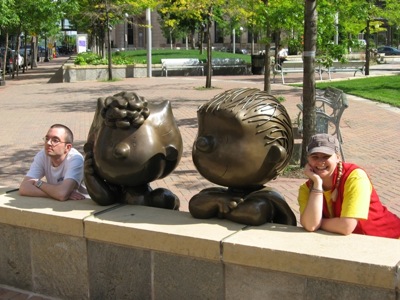 Cuteness
More Cuteness.
Love to you all! In Christ,
Rita
Comment • ~ permanent link ~ • Category: [News / Rita]