August 13, 2010
My Grammie had her 85th Birthday this year, and she had a big party. She asked me to come home for it and I was more than glad to obey!
My Favorite part of the trip to NB was being there a day earlier than everyone else. I was able to spend a quiet evening with Grammie and U. Gerry and Julia and Sophie before it became busy and noisy. When I said my last good-byes to Grammie at the end of the week she told me she was glad that I was early too, just for that reason. I love my Grammie!
(Old photo from visiting her a year ago)
Family!!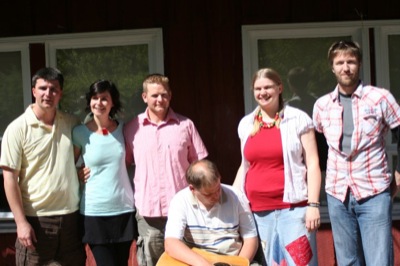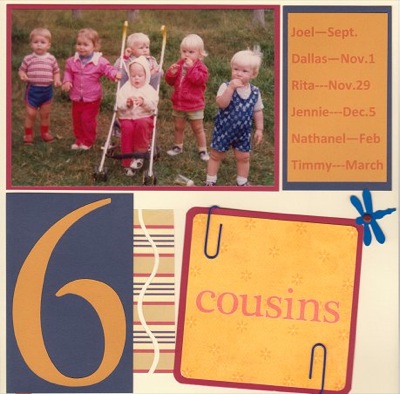 Long story short, Grammie has 8 children. 6 of those 8 children had a child within 7 months of each other. This year, while Grammie turns 85, we 6 cousins all turned 30. Grammie wanted us to come home so we could get a picture taken together again. The last time we had a photo of just the 6 of us was when we were one year old! To top all this off, when mom put up photos on Facebook of us from then and now, my cousin's wife noticed that we were all standing in the same order in both photos! It was not planned. How fun is that!
Grammie and her kids.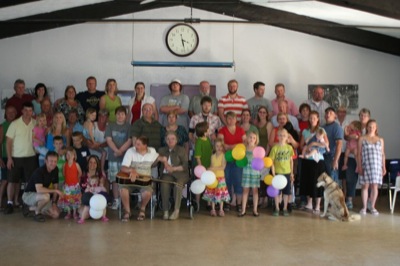 The Whole clan! (that could make it)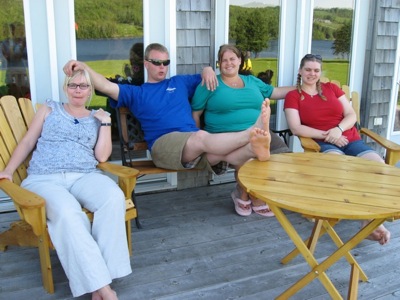 Me and my siblings, minus one.
Siblings and Sibling-in-law and Sibling's new dog.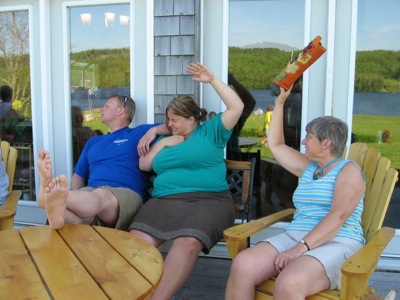 Mom keeping Debbie in line.
Playing Frisbee.
Sophie!
Lou and Sophie.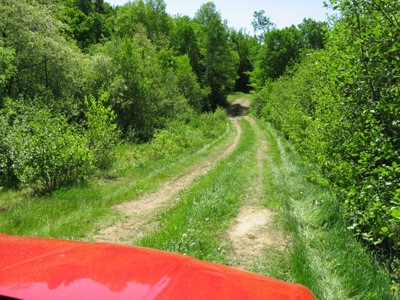 I love New Brunswick! Debbie and I took the hired hand some lunch in the back fields where he was working, I loved the drive in the woods to get there!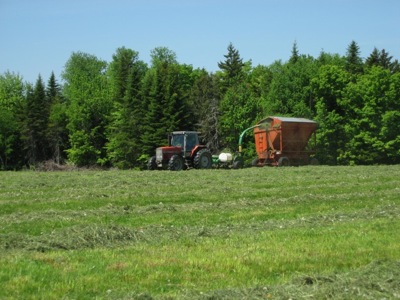 Watching Dad work while we deliver lunch.
Last morning in New Brunswick.
Love you Grammie! Thanks for having a party!
Love to you all. In Christ,
Rita
Comment • ~ permanent link ~ • Category: [News / Rita]