April 19, 2010
Since I haven't been posting for a while, I thought I'd give a little update through photos again. I see that I have to go back to January.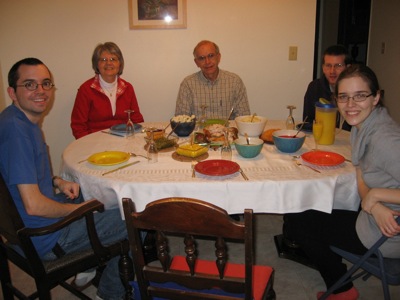 The biggest event that happened in January is a visit from Jon and Erin for a belated Christmas celebration together. (Silly them, they were not engaged until AFTER they left us in January, so we haven't been able to celebrate together in person.)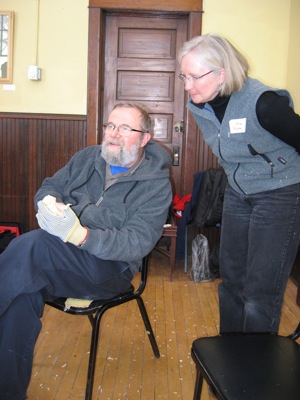 In February I had the opportunity to attend a carving class taught by Harley Refsal a the Milan Village Art School. There I learned to carve a caricature to add to my carvings. (I don't have a photo of it yet, I'm not quite sure if I'm finished with it yet.)
Shortly after the carving class David and I took a spontaneous trip to Minneapolis to go to Ikea and buy a new mattress. While we were there we stayed with The Mahans.
(Spoon carved by Fred Livesay) At the beginning of March David and I took a spoon carving course together, also at the Milan Village Art School. It was a great weekend! Even if David decided that carving is not his thing…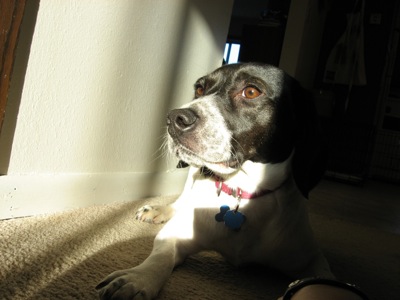 Bella and I are excited to find that even if the sun doesn't reach inside the apartment in the winter, at least it does in the summer. We might not be so glad for it later, but for now we will enjoy it!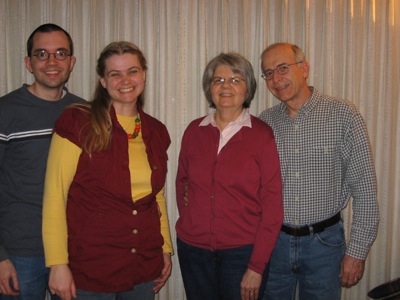 David and I spent Easter with David's parents, which was double the enjoyment because it was also Mom Hjelle's birthday!
And that brings us to this past week which you heard about in the last post. So I leave you with a colourful photo of part of our living room and my carving station.
In Christ,
Rita
Comment • ~ permanent link ~ • Category: [News / Rita]