August 19, 2011
This post is just for dog lovers. If they are like me, they like to see cute pictures of other people's dogs as much as their own, so here are a few photos of the dogs I've spent time with this summer.
Starting with the cutest of them all of course: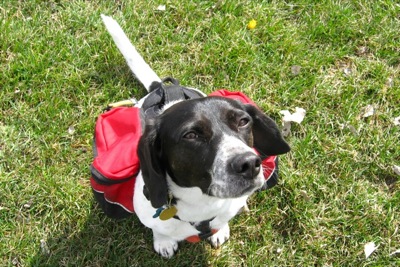 Our friends' dog named Jorja (Shih Tzu):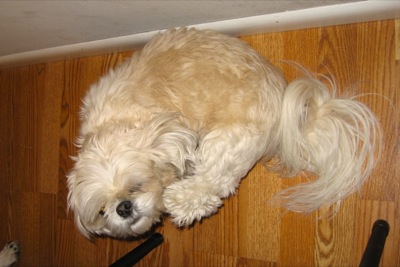 One of Bella's playmates that live in the apartment complex is Joe (Cocker Spaniel):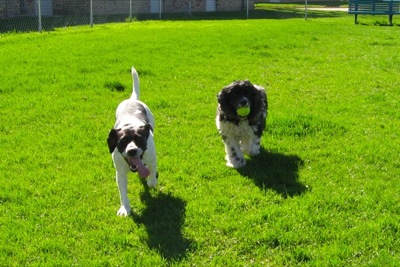 This is Sam and Annie. Bella hasn't been able to play with them yet, but I like playing with them when I am visiting my friend (Dachshunds):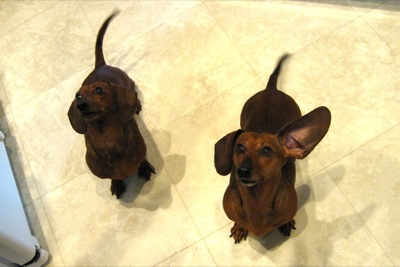 David and I had the pleasure of taking care of a friend's dogs for a few weeks: Orion, Hera and Letto (Pit bulls):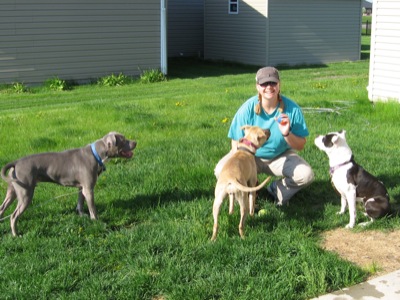 This is Sammy, one of my favorite dogs in the apartment complex (Jack Russell Terrier):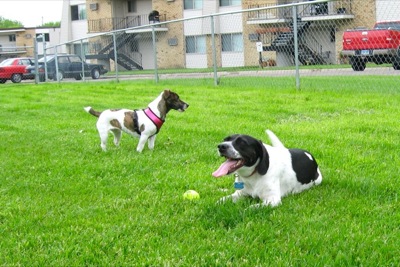 I think this cute puppy's name is Gracie. I've not had opportunity to play with many puppies, they are cute! (Beagle)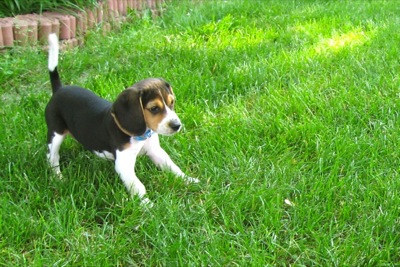 Ok, back to Bella, this one is just too cute :)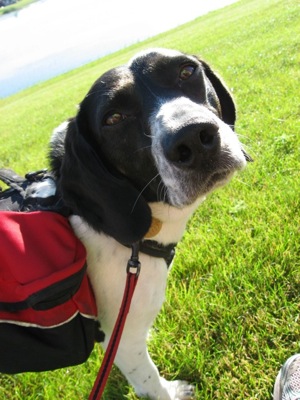 This is Winston. Beth Anne's dog. He's a charmer, and good friends with Bella (Mutt):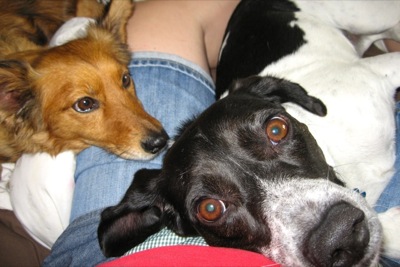 And just today Bella was able to play with Bruster, Joe and Trixie: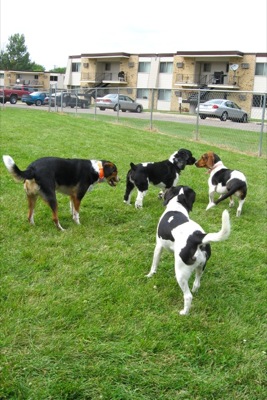 Bella is one content dog!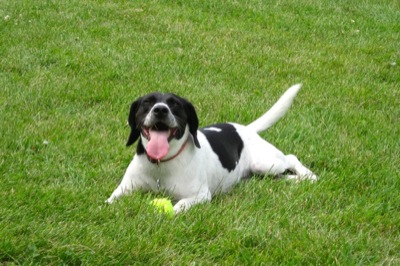 Comment • ~ permanent link ~ • Category: [News / Rita]
The biggest part of my summer has been taken up by loving on, and building a friendship with a gal in our new Bible study.
Beth Anne was pregnant and having a really rough time of it. Gall stones on top of other issues. She was in a lot of pain, and on a lot of pain meds take the pain away. The doctors wanted to wait with an operation until after the baby was born. Beth needed someone to stay with her while her hubby was in class, so she wouldn't have to worry about falling asleep while watching her 4 year old.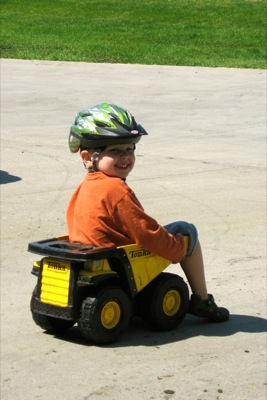 Ayden is a typical 4 year old bundle of energy! His favorite thing to do is play outside, so we would go out as much as possible.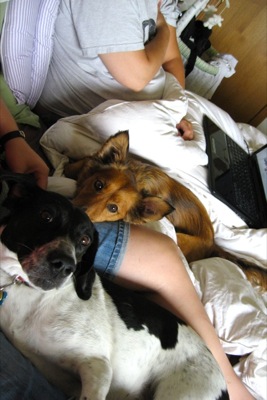 When I wasn't playing outside with Ayden I was usually in bed with Beth and our two dogs. That was my favorite part, just talking with Beth. It was very relaxing.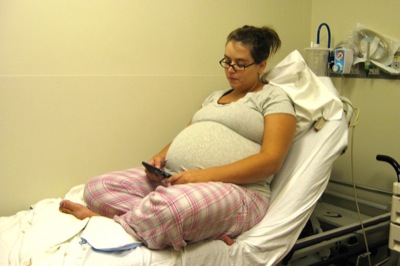 After weeks of just managing pain, living in bed, and eating a very strict diet, the pain was unbearable, and I took Beth to the hospital to get things checked out, again. What an afternoon that was! Beth learned a LOT. The biggest thing she learned is that half of the pain she was feeling wasn't the gall stones, but were contractions! This was a turning point for Beth. The next time I visited her after this hospital visit, she was night and day different. From being in bed and grumpy about pain, she was up and making supper for her family and smiling! It was great to see!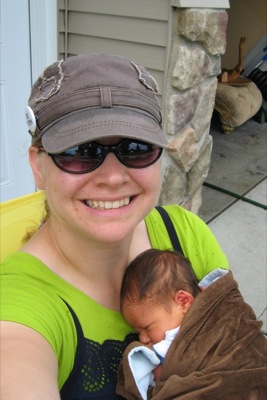 Unfortunately, she had to wait through another couple weeks of contractions before baby Michah decided to show up. But show up he did!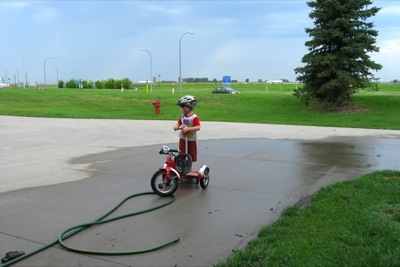 Ayden loves his brother! (and is still a 4 year old bundle of boy energy!)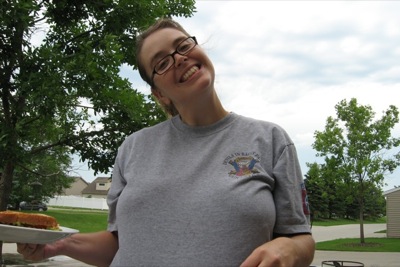 And Beth is better and smiling. Although she has had a rough couple of weeks since the delivery. Thankfully her dad was here to help out. She had surgery and the road to recovery had a few complications, but she is back to smiling again today. And I look forward to becoming great friends with the "new" Beth Anne! :) (Love You Beth!)
Comment • ~ permanent link ~ • Category: [News / Rita]