June 08, 2011
A Massive Catch-Up
It's not for lack of activity that I haven't been updating our web site. It's been a crazy spring for us. Here is a little bit of why:
Less than two weeks after I arrived home from Grammie's Funeral, David and I drove to: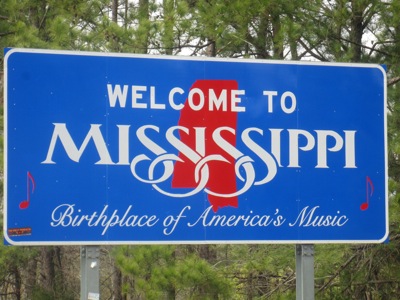 To join my family to work with Christian Reformed World Relief Committee's (CRWRC) Disaster Response Services (DRS). My parents help DRS twice a year or more, and love it and wanted us to join them for a week. We worked for a week getting a new house ready for a woman and her children.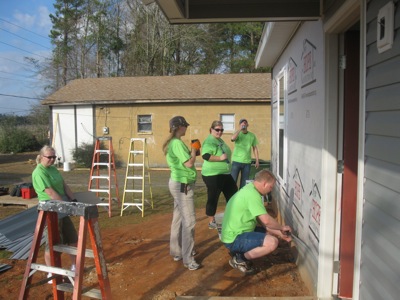 David spent the whole week figuring out the electrical stuff for the house.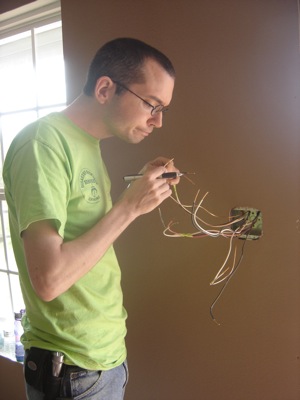 I helped paint.
We defiantly enjoyed the warm weather!
Loved visiting Jon and Eryn, even though it was brief.
And got a fly by Visit with Lynda!!!!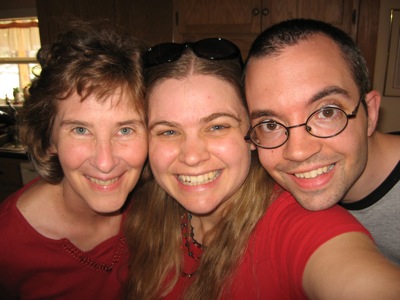 After we returned home, I should have been quick to share photos and all that, but quite frankly, I was tired, and pregnant. So I didn't do a whole lot of anything.
Unfortunately we had another miscarriage. Not just a miscarriage, but a long, drawn-out affair that might have included twins. We didn't talk about it much, because I didn't want the attention and sympathy. But God! Is good and I am healing emotionally too.
I turned my new energy into usefulness and cleaned out our guest room.
And spring brought me into gardening. I found out that our stair landing gets an extra 2-3 hours of sun, so I've planted tomatoes down there as well a few other things.
I also spent a month and a half finishing up old spoons and making a new batch.
We spent a week and a half taking care of a friends dogs. That was an adventure, but I love them!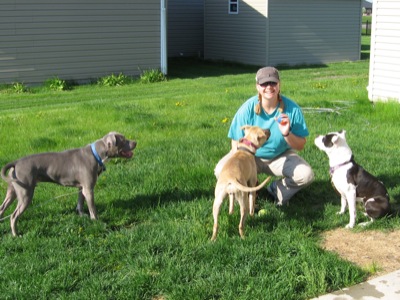 And this past weekend was the Annual Spoon Carver's Gathering. It was a blast!
To see more photos of the Spoon Carver's Gathering check them out on Jar of Wood
Also, for those of you that are interested, I am keeping a some what daily photo blog here.
Comment • ~ permanent link ~ • Category: [News / Rita]