August 15, 2011
I had a fantastic time at the Spoon Carver's Gathering, and I think David did too. I was one of the demonstrators this year, and had a lot of fun being a bit more involved. Usually I get pretty shy and like to do a lot of watching, but it was kind of hard to stay behind the scenes when people come up and ask me questions about what I'm going to be talking about, etc. It was good for me :)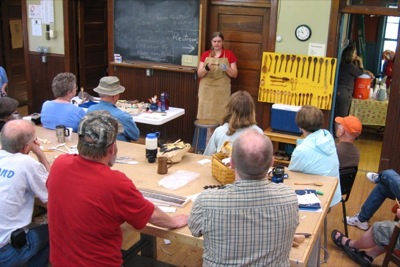 (David took photos of me during the demonstration.)
I throughly enjoy looking at other people's spoons. Every time I get home from a Gathering, I pour over my photos and wish I had taken more so I could get more details of the spoons. Here are a few of my favorites.
(Photo by Ron, MVAS Director) These are by Jarrod. I am pleased to say that I bought two bowls and a plate from him this year, and David and I love them. If you want to read more about them, check out Jar of Wood.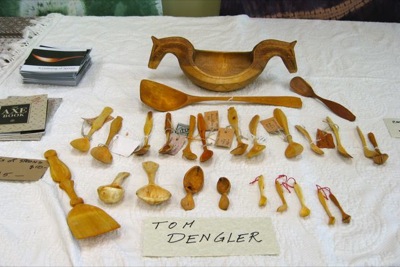 Work by Tom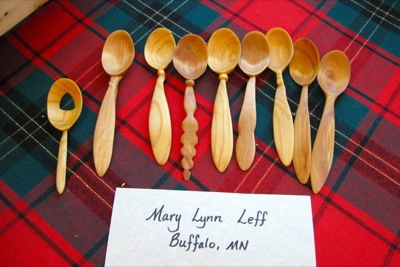 Work by Mary Lynn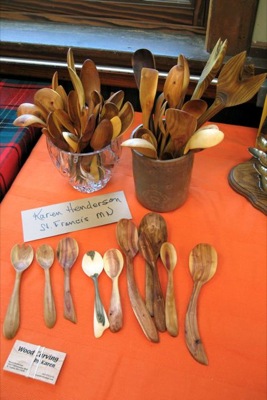 Work by Karen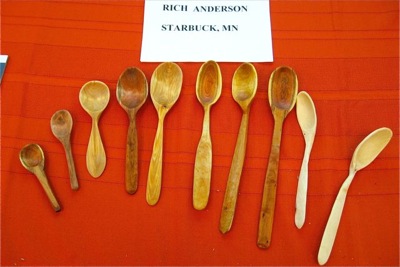 Work by Rich
![Ben}(/IMG_0627.jpg)
Work by Ben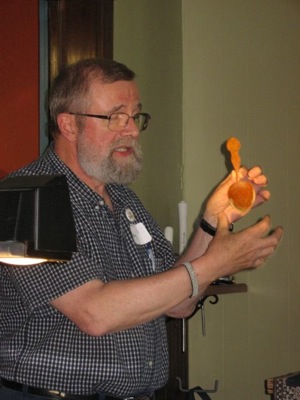 Harley Refsal was another of the demonstrators. He spent time talking about the history of the Scandinavian spoon. I love hearing about the back ground of wood spoons. It gives carving more depth.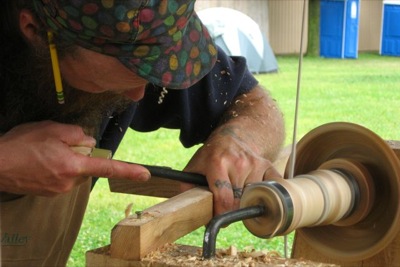 This photo is actually from last years Gathering, I didn't get as good of a photo this year, and if I am correct, David took this one. Jarrod was another demonstrator again this year, and demonstrated bowl carving. I really enjoy his work.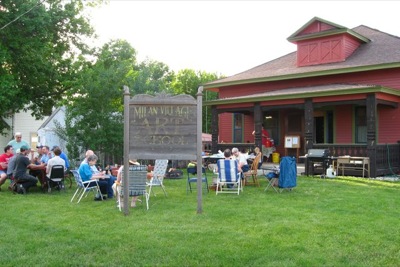 One of my favorite parts of the Gathering, besides coming home remotivated and excited about carving, is the relaxed atmosphere and fellowship of people with similar interests. If you are a spoon carver, come join us next year! First weekend in June. Milan, Minnesota.
Comment • ~ permanent link ~ • Category: [News / Rita]