May 03, 2010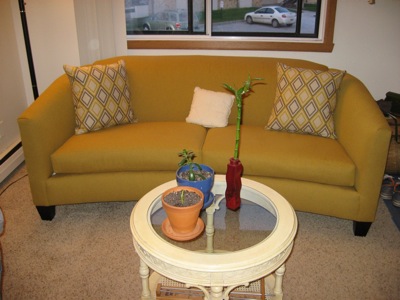 Yellow, un-square and comfortable! We are so glad to have a new couch!
The old couch? Here it is in all it's glory:
And now?
Have I mentioned that I have always really liked the fabric on this couch?
So, I gather what I like, and throw the rest away. (Although I would have like to have kept some of the wood as it was really pretty, but way too much work to get apart.)
So now, we will enjoy our new couch.
In Christ,
Rita
Comment • ~ permanent link ~ • Category: [News / Rita]